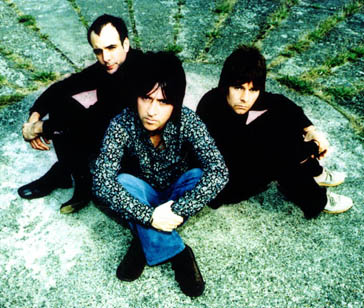 Johnny Marr and the Healers first appeared in 2000 when Marr started looking for musicians. He recruited the son of Beatle Ringo Starr, Zak Starkey, and Kula Shaker bassist Alonza Bevan. The band took two years to complete, because Marr wanted members to be chosen "by chemistry."

The debut of the new band was released in 2003, It was entitled "Boomsland" and was released on "Reincarnate Music" Marr sang and wrote the lyrics.

The second album was originally going to be released in April 2005 and a short tour was expected soon after that. But it never happened. It was announced on "Jmarr.com" that the album is in fact complete and is now expected to be released in 2007. The name is rumored be "Reign Down The New Days" but this is unconfirmed.

With Starkey now being unable to work with Marr becuse of a full schedule working with Oasis and The Who Johnny sensed it was time for a complete reshuffle of the band.
Iwan Gronow took over on bass, David Tolan on drums and James Doviak continued to work as second guitar during live shows.